Davide Pedersoli
Since the spring of 1958 when Davide Pedersoli celebrated its first birthday there have been more than fifty years of continued success in selling guns. The recurring records and the large number of medals won in various international sports competitions testify to the quality and the ballistic accuracy of Pedersoli guns, features that made them popular among target shooters and hunters worldwide.
Davide Pedersoli has always distinguished itself by their historical research of the guns to reproduce, to identify some of the most important steps in the gun manufacturing tradition of nineteenth century European and American firearms. A rewarding choice that allowed many new enthusiasts to relive epic pages of history and, over time, to believe in a genuine way of life to be promoted in every aspect. The company has also developed a strong bond with "re-enactment" groups, an area in which scholars and collectors always show the utmost attention to detail and to the faithful historical reproduction of various models.
The Pedersoli guns production ranges from duelling pistols to revolvers, from target guns to infantry muskets from various European countries, without forgetting the most famous American icons that have marked the evolution of firearms from flintlock up to the beginnings of the use of metallic cartridges. Every Pedersoli gun is intended for those who want to start a journey back in time and to relive the exploits of those heroes, more or less legendary, that literature and movies have made them immortal, invulnerable to the oblivion of time and memory.
Click here to visit the homepage.
Swiss Black Powder
Swiss Black Powder has long been considered "The Best" in black powder due to a long tradition of black powder production but also due to the details that can separate a good black powder from "The Best". Aubonne not only produces in small batch sizes, but produces their own charcoal from Buckthorn Alder which is considered the finest wood for black powder.
Click here to visit the homepage.
Type
Granulation
Use
1Fg
1.5Fg
2Fg
3Fg
4Fg
0BBöller
Artillery
1.2-1.6 mm
0.85-1.2 mm
0.65-1.2 mm
0.5- 0.8 mm
0.25- 0.5 mm
0.19- 0.23 mm1.0- 2.2 mm
1.3- 1.6 mm
Cannons, shotguns, and muskets
.45 caliber rifles and greater
.45 caliber rifles and greater
.45 caliber rifles and smaller, pistols
Flintlock priming powder only
Flintlock priming powder onlyCannons and mortars
Cannons and mortars
Essing Sprengtechnik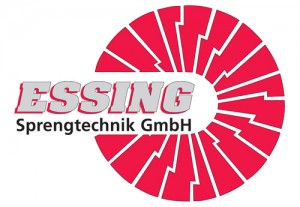 Main direct importer of black powder from the brands "Poudrerie d'Aubonne S.A." and "Wano Schwarzpulver GmbH". Direct importer from smokeless powder "Vithavouri", "Hodgdon", "IMR", "Reload Swiss" Ramshot". 12 trucks type EXII and EXIII only for class 1 transport from 0,1 t up to 20 t for shipments in Europe.
Storage capacities of around 2.000 t NEQ  from 1.1 to 1.4