Dear BP Shooters of he World,
Let me draw your attention to an extremely talented Slovakian shooter. Mr. Ernst Stefan, a long time member of the Slovakian Muzzle Loading Team has just achieved the dream score of 100/100 in Cominazzo discipline at this year's Austrian Grand Prix held in Eisenstadt in these days. This event is dedicated to he smooth bore flintlock pistol shooters.
Shooting 100 is a great challenge even in the percussion, rifled barrel disciplines, but achieving it with a flintlock smooth bore pistol is something unbelievable.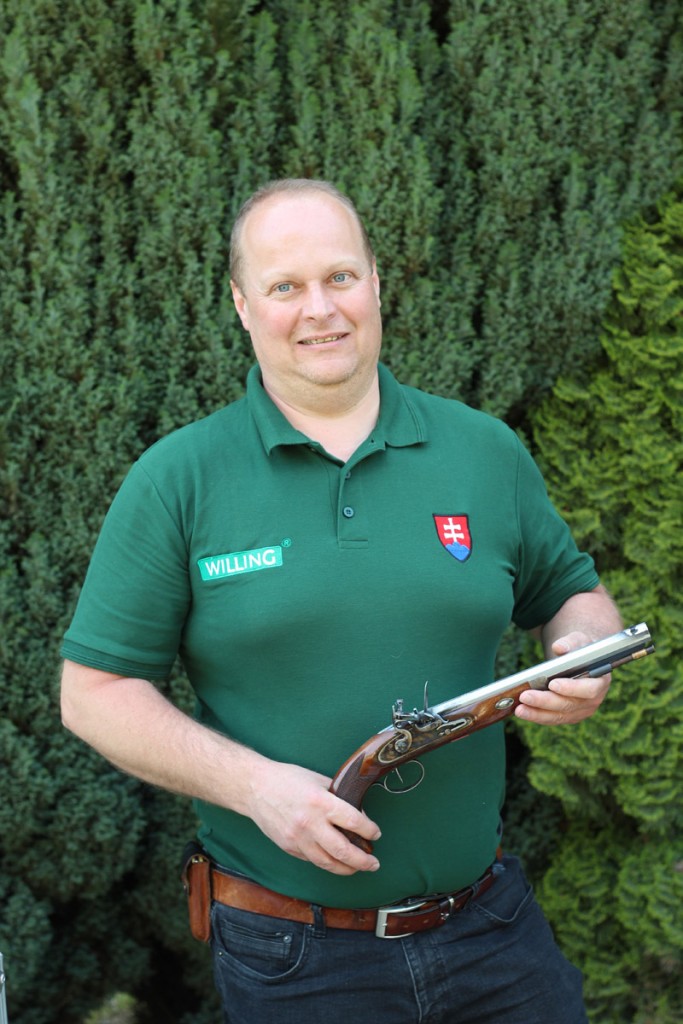 Stefan's pistol is a Pedersoli Charles Moore flintlock pistol, one of the cheapest competition grade guns for this discipline. Another proof that you don't  necessary need to spend thousands. It is more important to invest time and energy into the firearms you choose.
Congratulations Stefan! Keep up the good work!