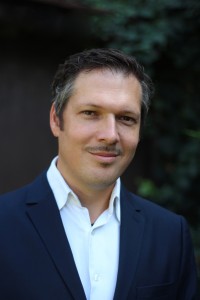 Dear All,
The World Championship is over, and I have to tell you that we already miss you. We met and befriended so many great people on the days of the competition, and I cannot express how happy we are we were able to welcome you in Hungary.
The last 6 months were extremely busy for us, but I have to tell, that if we could, we would start over the whole project today, just to meet you again. The competitions, the long talks, nights with shooters from all nations singing, dancing together after the day's over on the balcony of the restaurant… Such beautiful moments all. I am sure that this week will be something we are going to tell our grandchildren.
We gathered a lot of experience. The stress caused by the bad weather of the second day was a great challenge. Modifying the relays to help everybody shoot was a huge task, but we managed to do it with your help, your flexibility. There was not one complain if the rest time between the relays were shortened. Such a beautiful camaraderie you showed us.
We also found a few points where we feel it would be helpful to update the MLAIC rule-book. Our thoughts will be sent to the commission for consideration, and maybe they will be part of the constitution one day to make the life of the shooters a bit more convenient.
If we did something wrong, I apologize. I do it personally as delegate of Hungary, as I am fully convinced that my team did its job correctly. I apologize for the bit crowded gala dinner. We had more than 50 unplanned requests for the event, this is why we had to change the method of serving the dinner, and this is why the room was a bit crowded. For next time we'll plan better with late coming requests for sure.
During the competition we received very little number of protests, showing that the jury, range officers, scorers did their jobs well, according to the MLAIC rule book. The well trained staff proved they are capable of international work.
The World Championships was a great step for us. Thank you very much for helping us making it happen. We can't wait to meet you in Granda next year at the European Championships, and in 2018 at our excellent neighbors, Austria, Eisenstadt for the new World Championships.
Ladies, and Gentlemen, it was an honor to serve you. Thank you very much for all the good words, all the congratulations we received from you. Your smile is the indicator of the success of the World Championships.
Best regards,
Balázs Németh
Head of the organizing committee
ps: And next time I'll also wear a tie. 😉